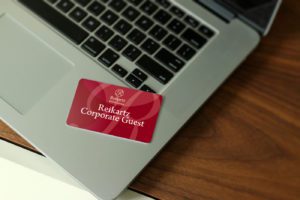 Reikartz Hotel Management LLC (Kyiv), the management company of the national hotel chain Reikartz Hotel Group, will open a new building of the Reikartz Park Hotel Ivano-Frankivsk from June 2019, having doubled its number of rooms, to 78 rooms, the press service of the company has reported.
"The construction of the new building, the opening of a conference hall and a banquet hall are primarily due to the increased interest in hotel services in Ivano-Frankivsk and the growth of both tourist and business activity in the region. The new rooms will be performed in the classic Reikartz style and will have the following categories: grand standard twin, grand superior twin and two-room suite," operating director of the network Andriy Dema said.
According to the company, the new building includes 40 rooms, a multifunctional conference hall for 100 people and a banquet room for 90 people.
As reported, Reikartz Hotel Management signed an agreement on the management of the hotel complex Park Hotel with 38 rooms in Ivano-Frankivsk in 2012.