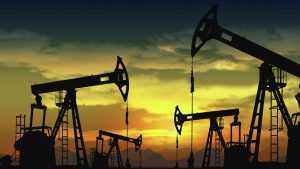 JV Poltava Petroleum Company (PPC) has accrued UAH 325.3 million in royalty for 2020, which was 57.5% of the 2019 figure (UAH 564.9 million), PPC said in a press release on Tuesday.
"Lower demand and falling prices for hydrocarbons led to a reduction in the company's drilling program, which led to a decrease in production, and, accordingly, a decrease in rental income. So, in 2019 JV PPC counted UAH 564.9 million in royalty, which is almost twice more than in 2020," the company said.
As reported, the company in 2020 reduced gas production by 15% compared to 2019 – to 238.9 million cubic meters, oil and condensate by 5%, to 45,600 tonnes.
At the same time, in 2019, PPC increased gas production by 55%, oil and condensate – by 41%.
Since the beginning of 2020, PPC has drilled three new wells, drilled two sidetracks and seven workovers.
JV Poltava Petroleum Company is a Ukrainian-British joint venture established in 1994 and is a subsidiary of JKX Oil & Gas Plc.