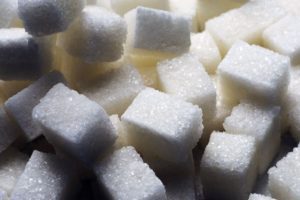 ED & F Man, one of the world's largest commodities trader, is planning to sell some of its sugar assets, Bloomberg has reported, referring to a source.
According to Bloomberg, the decision was made as the business struggles to make money amid thin industry margins.
Kyiv office of the company gave no comments on the issue. London-based office said that the company doesn't comment on "industry speculation" and added that the company continually evaluates its business and operations and explores potential opportunities that may arise.
ED & F Man started operating in Ukraine in 2007. It owns the Zasillia sugar refinery with an annual production capacity of 50,000 tonnes. In March 2018, the company decided to suspend operations of Zasillia sugar refinery expecting a surplus of sugar on the Ukrainian market in the medium term outlook.
ED & F Man's subsidiary, Ukrainian Sugar company, jointly with Agro-Delo agrarian trade firm started planting sugar beets for sugar production in 2012.
The regional office of ED & F Man was opened in Kyiv in March 2017 to coordinate all business processes of the company in the Black Sea region.
Over the period of its operations in Ukraine the company has invested over $150 million in development.