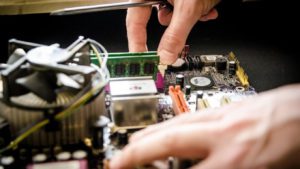 The commodity group "equipment and electronics" in 2018 was the leader in smuggling deliveries to Ukraine and accounted for 21.4% of the total volume of smuggled deliveries to the country. This was reported by the economist of the independent analytical group of macroeconomists Ukraine Economic Outlook, Hryhoriy Kukuruza, during the round table in Kyiv. According to him, the smuggling of this group of goods in 2018 amounted to $1.3 billion, which is 31% of the total imports of these goods ($4.1 billion).
At the same time, according to the expert, the market of technical consumer goods in the second quarter of 2019 showed an increase of 15% and amounted to UAH 21 billion.
Representatives of household appliance retailers present at the round table noted that the government, first of all, needs to fight not against smuggling but with its sale within the country. In particular, in their opinion, it is necessary to pass a bill that will prohibit the sale of smuggled goods in Ukraine.
"The reason for smuggling is uncontrolled domestic trade within the country. The goods are sold – no one knows about it … Therefore, it is necessary to create conditions so that no one needs smuggling," Hennadiy Verbylenko, the chairman of the supervisory board of Comfy, said.