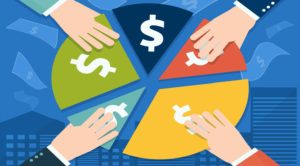 Baltic Beverages Invest Aktiebolag (Sweden) has announced plans to use the right to squeeze out shares from minority shareholders in one of the largest breweries in Ukraine – private joint-stock company Carlsberg Ukraine (Zaporizhia).
According to the report on March 26, 2019, Baltic Beverages Invest is the direct holder of the dominating stake in Carlsberg Ukraine in the amount of 1.01 billion with the face value of UAH 1 each, which is 98.77% of the total number of shares in the company.
Carlsberg Ukraine is to approve the market value of shares no later than 25 working days from the moment of receiving the announcement and inform Baltic Beverages Invest about it.
Carlsberg Ukraine is part of Carlsberg Group/
The group in Ukraine has three breweries in Zaporizhia, Kyiv and Lviv.
ANNOUNCES, BALTIC BEVERAGES INVEST, CARLSBERG UKRAINE, SHARES, SQUEEZE-OUT