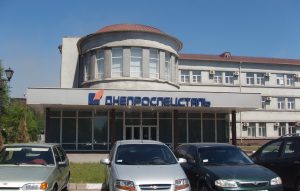 Dniprospetsstal Electrometallurgical Plant (Zaporizhia) in January-November this year, according to the recent data, increased the output of finished rolled products by 1.4%, to 141,000 tonnes compared to the same period last year.
As the enterprise told Interfax-Ukraine, steel production during this period increased by 2.5%, to 205,000 tonnes.
In November, 21,000 tonnes of steel were smelted, and 13,000 tonnes of rolled products were produced.
The company's information said that the metal of Dniprospetsstal complies with the European standards for construction, this was confirmed by the certificate №1853-CPR-101 of compliance of the factory production control with the European Regulation 305/2011/EU. The document applies to the production of hot-rolled bars and forgings from structural and stainless steel grades. These products are used for production of metalwork constructions and composite reinforced concrete structures.
"The certificate allows the company to manufacture and supply metal products specified in its scope. In addition, Dniprospetsstal is allowed to affix the CE mark on its products. It indicates its compliance with European standards. Metal products with such a mark are successfully sold in the EU countries," the company said.
The certificate is valid until November 22, 2023.
As reported, Dniprospetsstal in 2019 reduced the output of finished rolled products by 6.4%, to 152,212 tonnes, steel by 11.2%, to 219,308 tonnes compared to the previous year.
Dniprospetsstal is Ukraine's only manufacturer of high-quality rolled products and forgings made of special steel grades: stainless, tool, bearing, structural, and also from nickel-based superalloys.