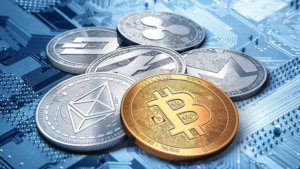 A concept of regulating transactions with cryptocurrencies names the National Commission for Securities and the Stock Market of Ukraine the main regulator on the cryptocurrency market and authorizes the commission to license cryptocurrency exchanges and cryptocurrency exchange points, according to materials posted on the website of the commission. In particular, it is proposed that the National Commission for Securities and the Stock Market will classify and define tokens as financial tools, regulate the exchange and purchase and sale of cryptocurrency through cryptocurrency exchanges, as well as Initial coin offerings (ICO).
At the same time, according to the concept, State Financial Monitoring Service is authorized to supervise cryptocurrency exchanges, and the Ministry of Finance and the State Fiscal Service – to supervise payment of taxes on income from operations with cryptocurrencies.
In addition, the concept proposes to define the concept of a cryptocurrency and a token. In particular, the token is proposed to be considered a "centralized or decentralized unit of accounting, which is based on mathematical calculations using a computer network and has cryptographic protection." "Cryptocurrency is a token that functions as a way of exchanging and preserving value," the commission said on the website.
CRYPTOCURRENCY MARKET, NATIONAL COMMISSION, REGULATOR, STOCK MARKET