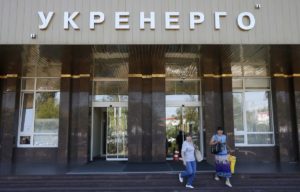 National Energy Company Ukrenergo has signed a contract with Lalive S.A. (Switzerland) to present the interests of the company in a case on compensation of losses due to annexation of Crimea by Russia. According to a company report in the ProZorro e-procurement system, the contract on the provision of legal services worth EUR 1.537 million (or UAH 49.9 million without VAT) was signed on February 6, 2019.
Covington & Burling, Hughes Hubbard & Reed, and Quinn Emanuel Urquhart & Sullivan UK also took part in the tender.
Lalive will provide Ukrenergo with the services of preparing and sending a notice of arbitration to the dispute, determining the nomination of arbitrators and shaping the composition of international arbitration, drafting a claim and applying to arbitration, representing the interests of the company in arbitration tribunal and obtaining the award.
As reported, Lalive represented the interests of the following companies in disputes against the Russian Federation regarding lost investments: Ukrnafta, Stabil, and Yukos Capital.
In April 2018 Ukrenergo officially notified the Russian Federation about the start of an investment dispute over the company's assets seized in Crimea. According to estimates by Ukrenergo, only the cost of the company's power grids in the peninsula is about $1 billion.
Ukrenergo operates trunk and interstate transmission lines, as well as centralized dispatching of the country's integrated power grids. It is a state-owned enterprise, which was managed by Ukraine's Energy and Coal Industry Ministry.