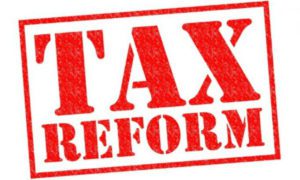 The Cabinet of Ministers of Ukraine plans to conduct the "deep" tax reform in spring, which will take effect in 2021, Ukrainian Prime Minister Oleksiy Honcharuk has said. "Our tax system is designed so that a good-faith taxpayer loses. If you honestly pay taxes, you are simply forced to optimize on several markets. This is very wrong. We are planning a deep reform of the tax system in the spring, because you cannot change the tax system in the second half of the year," he told reporters in Kyiv on Friday.
Tax reform should come into force on January 1, 2021, Honcharuk said.
"And this autumn, our main task is to clean up the administration of taxes. We have Mr. Verlanov for this. He is a very decent person. I really count on him," the prime minister said.
Asked about potential changes in taxation for individual entrepreneurs, he said: "I believe that the system needs to be fixed, but to start doing this should not be from the 'small taxpayers' for sure."
According to Honcharuk, the main problem of the simplified taxation system is that it is used for "smuggled money laundering."
"Now it is difficult for me to say how the model that we propose will look like. But we will proceed from the fact that the whole country should use the simplified taxation system. That is, taxation should be so simple that it is not difficult for anyone," the prime minister said.