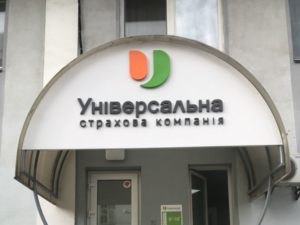 The Antimonopoly Committee of Ukraine (AMCU) has provided permission to Canadian Fairfax Financial Holdings Limited to acquire PJSC Universalna insurance company (Kyiv) via subsidiary of FFHL Group Ltd. FFH Ukraine LCC, which would grant over 25% of the votes in the management body of the insurance company. According to a regulator's posting on its website, the committee also permited Fairfax Financial Holdings Limited to acquire shares in Universalna insurer via newly created FFH Ukraine Holdings LLC, which would grant 50% of the votes in the management body of the insurance company.
Besides, the AMCU permitted to acquire shares in the share capital of FFH Ukraine Holdings LLC by the European Bank for Reconstruction and Development (EBRD), which would grant 25% of the votes in the management body of the company.
In addition, the regulator granted a permit for agreed actions to Fairfax Financial Holdings Limited and Whiteford Limited (Cyprus) in the form of liabilities to refrain from competition and the ban to drain human resources away from the companies for the period of five years.
According to the National Commission on Securities and the Stock Market, Whiteford Limited is a holder of 42.3358% of shares of Universalna as of second quarter of 2019.
For Fairfax, the acquisition of Universalna insurance company will not be the first asset in Ukraine. Earlier in February 2019, the company already bought two of its Ukrainian subsidiaries, AXA Insurance and AXA Life Insurance, from the French AXA Group. Three years earlier, Fairfax acquired 100% of the insurance company QBE Ukraine (and changed its name to Colonnade Ukraine).
Universalna was founded in 1991. The company specializes in providing services in the field of risk insurance, its regional network has more than 300 offices.
According to the results of the first half of 2019, the company collected UAH 490.311 million in gross insurance premiums (17.4% compared to the previous year) and paid UAH 127.2 million (+11.4%) to customers.
The authorized capital of the company is UAH 192.7 million, with liquid assets of UAH 125.006 million (decreased by 32.73%). Deposits in the amount of UAH 293 million are on the company's accounts.