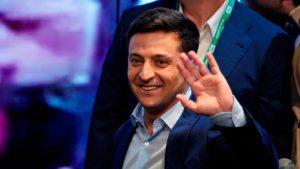 Ukrainian President Volodymyr Zelensky is not in favor of hasty and ill-conceived retrospective amendments to legislation that worsen the condition for doing business in the country, the head of state said at a briefing in Vilnius on Wednesday after a meeting with Lithuanian President Gitanas Nauseda.
"I want to confirm once again: my team and I will not take any hasty and ill-conceived steps related to retrospective changes in our legislation that would worsen the conditions for doing business in the country," Zelensky said.
"We respect any investor who already works in our country. This applies to everyone, regardless of sector and business, from a restaurant to the green energy sector," the president added.
He said that the second Lithuanian solar power plant was opened in Ivano-Frankivsk region on Wednesday (the plant of Lithuania's Modus Grupe with a capacity of 14 MW in the village of Zalukva).
"It's pleasant that Lithuanian companies not only stay on the Ukrainian market, but also continue developing investment projects," Zelensky said.
According to him, Ukraine expects the boost of investment activities.
"We are betting on improving the mechanisms of public private partnership, which is one of the tools to attract additional investment in the public sector of the economy," the head of state said, recalling the recently adopted law on concession.