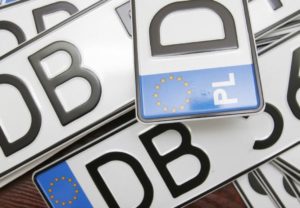 Tough sanctions for violation of the rules of importing cars with foreign registration came into force on August 22, State Fiscal Service of Ukraine said on its website.
"Let us remind that according to new rules a fine in an amount of UAH 85,000 was set if a term of delivery of the vehicles of personal and commercial use delayed by 20-30 days," the service said.
The rules say that in terms of delay by 30 days, or if the vehicle is damaged or disassembled, the size of the fine will be UAH 170,000 or the car will be subject to confiscation.
The similar fines will be paid under violating of terms of temporarily import of the vehicles: UAH 85,000 fine for failure to meet 20-30 days of deadline, UAH 170,000 or confiscation of the vehicle in case of damage or disassembling of the vehicle.
As reported, President of Ukraine Volodymyr Zelensky is going to put to the parliament a bill that postpones fines for three months. During this period, the working group is to draw out a new bill that regulates rules of disassembling of new or already used vehicles, which are in Ukraine or will be imported to Ukraine.