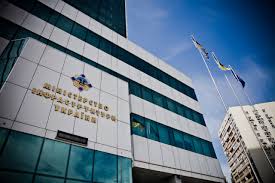 The Ministry of Infrastructure of Ukraine considers the opening of Uzhgorod airport to be only a temporary solution to the problem of air links with Zakarpattia, Minister of Infrastructure Volodymyr Omelyan has said in an interview with Interfax-Ukraine.
"The opening of the airport in Uzhgorod is a temporary solution. For us the construction of a new airport, either in Mukachevo (most likely) or in another city, will be the key one. But this requires money," he said, adding that the construction of a new airport in Zakarpattia will cost UAH 2-3 billion.
"We always emphasize that Zakarpattia cannot be the territory cut off from Ukraine. It must have a full-fledged road, rail and air communication. As a state, we have achieved this and opened the airport [in Uzhgorod]. Now the question is it should work qualitatively," Omelyan said.
According to him, for the normal work of the airport a lot of work should be done at the regional level.
"They should interest airlines, offer passengers a product so that the planes are not empty, and then plan convenient flights," the infrastructure minister said.