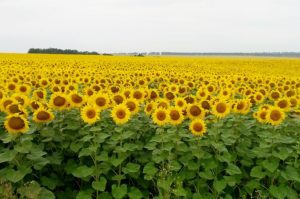 France's AgroGeneration with assets in Ukraine has signed agreements for the sale of 28,500 ha of agricultural lands (27% of the group's land bank) in Zhytomyr and Ternopil regions for EUR 19 million.
According to a company report on its website, this price includes land lease rights and biological assets whereas machinery and inventory will be part of a separate sale.
According to the company, after the completion of these transactions, AgroGeneration will operate approximately 80,000 hectares of land in Ukraine with close to 10,000 hectares in the West (Lviv) and 70,000 hectares in the East (Sumy and Kharkiv).
The company said that due diligence, which could lead to a price adjustment, should be finalized by the end of February 2019. A prepayment has already been made to AgroGeneration for approximately 15% of the total price and an equivalent amount will be placed into an escrow account for a maximum period of nine months after completion of the due diligence.
In addition, AgroGeneration has secured its 2019 crop financing from its historical banking partner Alfa-Bank Ukraine for a total amount of $23 million, and will top-up its financing with pre-payment agreements with its usual key trading partners.
The company has already sown, under favorable weather conditions, 34,000 hectares of winter crops, out of a total of 77,000 hectares planned.
As reported, Kusto Agro Pte.Ltd (Singapore), which owns Kusto Agro in Ukraine, was permitted by the Antimonopoly Committee of Ukraine to acquire two agricultural enterprises in Zhytomyr region from AgroGeneration – Lischynske LLC and Tereschenko Agrarian Fund LLC.
The French group AgroGeneration was founded in 2007. It grows grains and oilseeds. In Ukraine it currently processes about 120,000 hectares.
In October 2013, AgroGeneration completed its merger with Ukrainian agricultural company Harmelia.