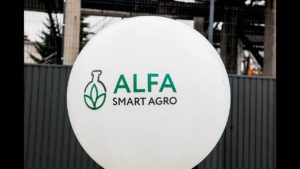 Alfa Smart Agro has been audited and received an ISCC certificate for the supply of corn and rapeseeds to the EU as raw materials for biofuel, the company has said.
According to a press release, Alfa Smart Agro received the ISCC certificate in a FGP status (first gathering point) and as a trader in rapeseeds and corn.
"Certification for compliance with the ISCC requirements opens up for Alfa Smart Agro the opportunity to supply corn and rapeseeds as raw material for biofuel production to EU countries," the company noted.
Alfa Smart Agro noted that during the audit, it is not the product itself that is certified, but the process and chain through which it is produced, stored and delivered to the EU markets. Land use is estimated, the amount of greenhouse gas emissions and other indicators are taken into account.
Alfa Smart Agro is a manufacturer of plant protection agents and micronutrients.