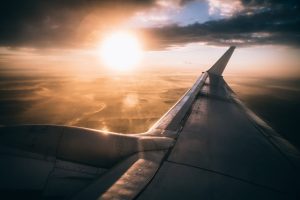 Ukraine and Spain will continue working together to conclude an agreement on a common aviation space. The issue of creating additional travel opportunities for citizens was discussed during a telephone conversation between Minister of Foreign Affairs of Ukraine Dmytro Kuleba and Minister of Foreign Affairs, the European Union and Cooperation of Spain Arancha Gonzalez Laya.
"The Foreign Ministry of Ukraine has consistently advocated for Ukrainians' opportunities to travel freely around Europe and the world. We are working hard to create new opportunities for air travel between Ukraine and the EU countries. The agreement on a joint aviation space just creates such opportunities. We will do everything to conclude this agreement," Kuleba said, the press service of the Ukrainian Foreign Ministry reported.
Both sides stated that the conclusion of the Agreement on the common aviation space meets mutually beneficial interests and will contribute to the intensification of business, tourist and interpersonal contacts.
The ministers also discussed the importance of enhancing bilateral economic and investment cooperation. It is noted that the creation of additional business opportunities will be facilitated by the signing of the Convention on Avoiding Double Taxation between Ukraine and Spain.
The parties also exchanged information on measures taken by the governments of both countries to counter the spread of COVID-19. Kuleba thanked the Spanish government for the assistance in returning Ukrainian citizens home.
Arancha Gonzalez Laya, in turn, confirmed the invariable position of Spain in the matter of protecting the sovereignty and territorial integrity of Ukraine.