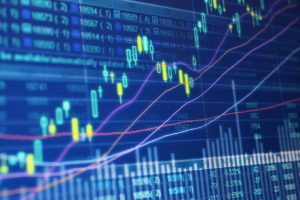 Ukrainian solvent banks in 2018 saw UAH 21.7 billion of net profit compared with UAH 26.5 billion of net loss a year ago, according to a posting on the website of the National Bank of Ukraine (NBU). According to the central bank, the recovery of the profitability of the banking system has become possible thanks to the reduction of sending funds to reserves with a steady increase in interest and commission fee income.
"The amount of payments to reserves more than halved, to UAH 23.7 billion in 2018 from UAH 49.2 billion in 2017. At the same time, the net interest and commission fee income of the banking system increased by an average of 38%," the NBU said.
At the same time, the National Bank said that the main interest income, as before, is generated by corporate loans – 46% of the total amount, while investment in securities provided 27% of interest income, and retail loans – 26%.
Commission fee incomes increased against the background of the development of cash settlement and other related lending payments, to 25% in the structure of all revenues.
"After 2014-2017 unprofitable for the banking system, profit of banks in 2018 is the largest on the historical horizon. It became possible thanks to the intensification of lending, primarily retail in national currency, which increased by more than 30%. In addition, the decline in interest rates on deposits of individuals during most of the year and a significant reduction in allocations to reserves contributed to profitability of the banking sector. We expect that the year 2019 will also be successful as lending will continue growing," First Deputy NBU Governor Kateryna Rozhkova said.
The NBU also reported that out of 77 banks operating on January 1, 2019, 64 banks posted UAH 34.4 billion of net profit. At the end of 2017, 64 out of 82 banks operating at that time were profitable.
The most profitable in 2018 were banks with foreign capital (UAH 15 billion profit for the year) and PrivatBank (UAH 11.7 billion). The main loss was generated by banks with public Russian capital (a UAH 11 billion loss).
According to the National Bank, the last time the banking system was profitable in 2013, when its profit amounted to UAH 1.4 billion. Then, in 2014, Ukrainian banks saw a net loss of UAH 33.1 billion, in 2015 a net loss of UAH 66.6 billion, in 2016 a net loss of UAH 159.4 billion and in 2017 UAH 26.5 billion.