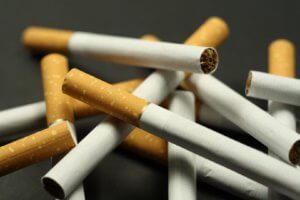 The total volume of the cigarette market in Ukraine in January-June 2018 narrowed by 11-12% year-over-year, JTI Ukraine General Manager Paul Holloway has said. "The Ukrainian market has decreased by 11-12% compared to 2017. If in 2016, price wars were observed in Ukraine, then in 2017 the industry left them, and now the situation in this sense is more or less stable. But there is a question of purchasing power of a Ukrainian consumer," he said in an interview with Interfax-Ukraine.
Holloway said that now the Ukrainian consumer spends on average 21% of his daily income on cigarettes. "For comparison: this is more than in the U.K., where the consumer spends on them 15% of his income," the general manager said.
According to JTI Ukraine estimates, the share of the premium segment in Ukraine is 13%, and more than 70% of the Ukrainian cigarette market is the low-price segment, which reflects the purchasing power of consumers.
"At the same time, Winston is the fastest-growing brand on the market. It does not belong to the low-price segment. Despite the fact that the low-price segment dominates on the market, there is still room for growth in the high-price segment. We do not expect the ratio of the low-price segment to other segments to change over the next two to three years," Holloway said. According to him, now the company is actively discussing plans to bring brands to the Ukrainian market in the segment of electronic cigarettes and tobacco heating systems.