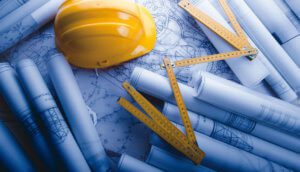 Terkuriy-2 LLC (Ternopil region), the owner of the Podoliany shopping and entertainment center with an area of 50,000 square meters, plans in 2019 to begin the construction of the second phase of the facility worth about $15 million.
"We are preparing an updated format, want to increase the trade area by 15,000 square meters, to 55,000 square meters. The total area will be about 80,000 square meters," director for development at the Podoliany trade center Tetiana Chubak told the agency during the Retail & Development Business Expo 2018 exhibition in Kyiv.
She said that investment in the new area of 50,000 square meters will be about $500 per sq m. Currently, according to the website of the center, the total area of the facility is about 50,000 square meters.
According to Chubak, the project provides for an increase in the number of parking places to 1,500 from 1,300, including a two-level parking lot. The commissioning is planned for 2020.
The Podoliany center at 28Ch Tekstylna Street in Ternopil was opened in 2007.
According to Chubak, attendance of the shopping center last year amounted to 6 million people.