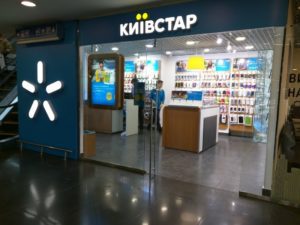 The mobile communications operator Kyivstar jointly with Doctor Online company will make consultations of doctors in the eponymous application free of charge for subscribers of all telecom operators.
The Kyivstar's press service reported on Wednesday that users, regardless of location, will be able to consult with more than 40 qualified doctors and receive treatment recommendations using a chat, video or audio call 24/7 for free.
"Today, people around the world are forced to fight against new viruses and difficulties. Since it is now not recommended to go outside, use public transport and contact with a large number of people, we decided to facilitate the process of visiting a doctor so that one does not have to visit hospitals unless one has to. Our application will be useful to elderly people and families with small children, those who live outside the city or stay abroad," the press service said, citing Kyivstar Chief Marketing Officer Pavlo Daniman.
According to the operator, a series of updates has also appeared in the Doctor Online application. In particular, now during a video or audio consultation the patient has the opportunity of sending files to the doctor (tests for interpretation, photos, previous appointments, etc.).
In addition, if the doctor recommends taking tests, the user can immediately sign up for a test in the laboratory in the application and pay with a bank card.
A history of past consultations and the ability to leave feedback on the work of a doctor are also added.
Kyivstar said that over 3,000 users have downloaded the Doctor Online application in three months. Family doctors and pediatricians lead among calls to doctors. During this time, patients most often treated with symptoms of acute respiratory viral diseases (ARVI), problems with pressure and laryngotracheitis.
The Doctor Online application is a telemedicine application developed by the eponymous company with the support of Kyivstar. In the application, users can: turn to a specialist for advice either via chat, or via video or audio call, receive an order to undergo screening to the Synevo partner laboratory, order drug delivery from a partner in the Liki24.com application, and also schedule the drug uptake in the calendar and at the right time the application will remind of the need for taking a drug.
The application is available for use by subscribers of all mobile operators. Megabytes for use will be charged according to the tariff plan.
Kyivstar said that all user personal data is protected. The Doctor Online adheres to the best world practices of interpretation, storage and protection of information. A secure chat-audio-video communication platform is used, which provides storage and non-disclosure of users' personal data in accordance with the User Agreement and in accordance with legislation on the protection of personal data.