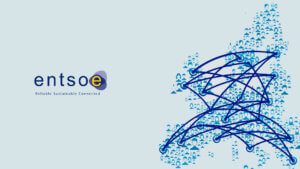 The harmonization of the Ukrainian power grid with the European Network of Transmission System Operators (ENTSO-E) is a strategic direction of cooperation between Ukraine and the European Union (EU) in the electricity sector, Director General of the Directorate-General for Energy of the European Commission Dominique Ristori said at a press conference in Kyiv on Friday. He said that for the merger of the power grids additional studies of static and dynamic stability are to be conducted and some technical measures are to be taken to ensure the full integration. Amendments to the market legislation and integration of the power grids should move as synchronously as possible.
As reported, in June 2017 Ukrenergo Head Vsevolod Kovalchuk signed an agreement on the conditions for the future integration of the energy systems of Ukraine and Moldova with ENTSO-E. In July the agreement came into force after it had been signed by the necessary number of European system operators.
The deadline for Ukraine's fulfilling the requirements for accession to the united energy system of continental Europe is July 2022.
The document consists of three main parts: a catalog of requirements (unconditional fulfillment of which is necessary for making a decision on the merger of the power grids); a list of necessary additional research; and a road map.
COOPERATION, EUROPEAN NETWORK, INTEGRATION, POWER GRID, STRATEGIC DIRECTION