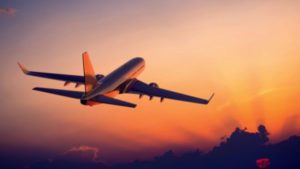 DCH Group, a Ukrainian industrial and financial group of Oleksandr Yaroslavsky, is ready to invest in the reconstruction of Dnipro International Airport.
According to the press service of Dnipropetrovsk Regional State Administration, the project for the reconstruction of the airport was discussed by head of the regional administration Oleksandr Bondarenko and President of DCH Group Oleksandr Yaroslavsky during a meeting in Dnipro.
"A modern international airport is one of the main priorities of Dnipropetrovsk Regional State Administration. The reconstruction of the airport, which has long been morally and physically outdated, will give an impetus to the development of the entire region. These are new opportunities for business, medicine, tourism and the region's economy as a whole," Bondarenko said.
According to Yaroslavsky, DCH Group is ready to invest in Dnipro airport under public-private partnership.
He noted that the company already has experience in implementing a similar project in Kharkiv. There, the construction of the runway cost $200 million, the terminal some $107 million.
According to the president of the group, thanks to optimization and modern technologies, in Dnipro such work will be at least $100 million cheaper.
"I've repeatedly confirmed that I am ready to use our experience in the construction and development of Kharkiv International Airport in favor of the Dnipro community, the surrounding regions, the whole Ukraine. As soon as full funding for the construction of a runway is actually allocated and fixed in the 2020 national budget, DCH as a private investor will be able to begin work on the construction of the airport complex," Yaroslavsky said.