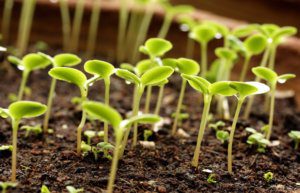 HarvEast agricultural holding has launched a seed treatment line with a production capacity of 8 tonnes per hour in Donetsk region, the company's press service has reported.
According to the report, investment in the launch of the line amounted to about $2 million. The universal seed line of the Danish company Cimbria was installed by the agricultural holding in the territory of the former oil press plant located in Nikolske district of Donetsk region.
"Together with the line for the processing of seeds, the quality control laboratory for the manufactured products began to work. By the end of 2018, the plant will be reconstructed, a silo with a storage capacity of 9,000 cubic meters will also be put into operation in its territory," the agricultural holding said.
After increasing the production capacity in 2019, the plant will treat the seeds of wheat, sunflower, legumes and maize for both the needs of HarvEast and external customers.
The company said that in 2017, HarvEast began to develop the seed direction as a separate type of business with a sunflower seeds hybridization project for MAS Seeds. In 2018, the agroholding expanded cooperation with the French partner to three projects, and also started growing seeds for Euralis Semences, DuPont Pioneer and Alta Seeds. HarvEast also introduced irrigation systems on 1,100 hectares of land in Donetsk region.