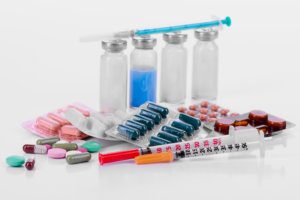 The number of clinical trials of medicines that are conducted in Ukraine could double by 2023, Ivan Vyshnyvetsky, the head of the Ukrainian Association of Clinical Research, has said. During the first congress of the association held in Kyiv, he noted that doubling the number of clinical trials conducted in Ukraine would be a strategic task for the association. "Undue pressure on researchers involved in clinical trials on the part of controlling and law enforcement agencies has recently increased. Obviously, to ensure a greater transparency of the process, it is necessary to improve the regulatory framework regulating clinical trials and eliminate the existing gaps," the expert said.
He also stressed that the association intends to conduct a systematic educational work in order to dispel "myths and horror stories" about clinical research that circulate in the Ukrainian society. "Clinical trials that determine the efficacy and safety of drugs is a standard international practice aimed at increasing the availability of modern and innovative treatment and is used in all developed countries," he said.
He told Interfax-Ukraine that currently about 200 clinical trials are being conducted in Ukraine. At the same time, over the past two years the reduction in the number of clinical studies has stopped.