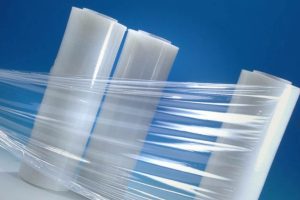 The Interdepartmental Commission on International Trade (ICMT) of Ukraine has introduced a special three-year duty on the import of some types of polyvinyl chloride (PVC) suspension and polyethylene, reducing its rate compared to the preliminary duty from 18% to 12.4% in the first year and again slightly narrowing its application in relation to PVC.
As stated in the announcement in the Uriadovy Kurier newspaper on November 21, the decision of the commission under an application of Karpatnaftokhim LLC (Kalush, Ivano-Frankivsk region) was made on November 20.
In the first decision made on May 22, the special duty was applied to polyethylene with a specific gravity of 0.94 or more, classified by codes 3901 20 10 00, 3901 20 90 00 of tariff heading, and polyvinyl chloride, classified by codes 3904 10 00 00, 3904 21 00 00, 3904 22 00 00.
This decision came into force on June 8, was suspended by the District Administrative Court of Kyiv on June 10 in the form of an interim measure under a claim of Subos-Techno LLC, and now the ICMT canceled it. The plaintiff said that initially the investigation was initiated under two commodity codes of the Ukrainian tariff headings, and the special duty was introduced under three codes, of which only one coincides with the original two. Subos-Techno also claimed that the PVC of the KSR-67 brands (for the production of rigid, semi-rigid and plasticized PVC, pipes, profiles, films, sheets) and KSF-70 (for the production of plasticized films, profiles, insulation, injection molded parts) are also different from those imported on the market.
As a result, on June 22, the commission narrowed the application of the provisional duty on PVC, indicating that it is a product with a Fickentcher constant in the range from 59 to 72, which can be classified under code 3904 10 00 00, except for emulsion and microsuspension polyvinyl chloride.
In the new decision, the duty is set for PVC with a Fickentcher constant from 64 to 69.