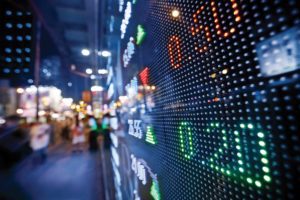 The non-banking financial institutions of Ukraine in January-June 2019 showed active development dynamics.
Oleksandr Zaletov, a member of the National Commission for the State Regulation of the Financial Services Market, told Interfax-Ukraine that the work of the commission for clearing from unreliable players continued in the first half of 2019, which allowed withdrawing 104 supervised institutions from the market, including 42 financial companies, 37 insurance companies, 16 pawnshops, eight credit unions, six lessors, and one non-state pension fund.
According to him, despite the decrease in the number of financial institutions, the capitalization of the non-banking financial services market has increased significantly, in particular, the assets of financial institutions as of June 30, 2019 exceeded UAH 215 billion, which is 14% or UAH 46.2 billion more than on the same date in 2018. At the same time, the total assets of insurers grew by more than UAH 8 billion, or 14%, in particular those of life insurance companies by UAH 1.5 billion, or 13.6%, risk insurance companies by UAH 6.5 billion, or by 14.1%. The total value of financial companies' assets rose by UAH 37.8 billion, or 36.6%, credit unions by UAH 65 million, or 2.8%, and pawnshops' assets by UAH 24 million, or 0.3%.
Zaletov noted the stability of the positive trend in the regional expansion of non-banking financial institutions: in the six months, financial companies registered 653 branches and representative offices, pawnshops some 447, insurance companies some 21, credit unions some 18. This made it possible to ensure not only the availability of non-banking financial services in the regions of Ukraine, but also to create new jobs with tax payments to local budgets.