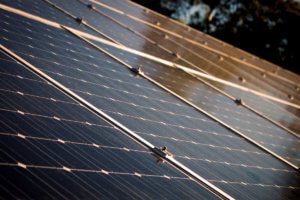 The European Bank for Reconstruction and Development (EBRD) stops financing projects in the field of solar energy in Ukraine until a more rational method of supporting the development of renewable energy sources is introduced, senior banker of the EBRD's energy department Olga Yeriomina has said at the Ukrainian Energy Week in Kyiv.
"Now this is the issue of several days when the bank may decide that in future it will not support new projects on renewable energy. We have already decided that we are not taking new projects on electricity, while we have not yet decided on wind energy," she said.
The banker stressed that the bank is concerned about a lack of significant steps on the part of the parliament to move from the "feed-in" tariff to other, more rational systems of support for the development of renewable energy sources in the country, in particular, to "green" auctions.
"I am afraid that we will not be the last "swallow" to stop supporting projects on renewable energy, unless an immediate planned transition to a more sustainable support system for renewable energy projects begins," she added.
According to her, the feed-in tariff has already played its role in stimulating the development of renewable energy in the country and is now a burden for the budget, from which the difference between the feed-in tariff and the tariff for energy production by traditional sources is reimbursed.