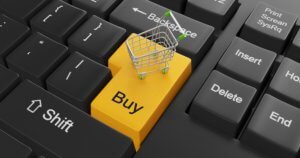 The Foxtrot. Household Appliances network, developed by the Foxtrot group of companies (Kyiv), is working on a new online platform and wants to increase its share of online sales to at least 20%, Head of the Foxtrot Group and Head of the supervisory board of the Foxtrot. Household Appliances network Valeriy Makovetsky has said.
"The company has decided to invest large amounts of money in a modern online platform, one of the leaders in this segment in the world – SAP. This is quite large investment that will help us restructure the sales technology, the communication interface with consumers, and we hope we will be able to strengthen our position online. We are planning to increase sales in this segment at least twice," Makovetsky said in an exclusive interview with Interfax-Ukraine.
He did not name the amount of investment in the development of the new online platform, but said that now the share of online sales of the Foxtrot network is about 10%.
According to Makovetsky, the company sees great prospects for the development of multi-channel sales.
"I have to say that Foxtrot also develops multi-channel sales: a consumer can purchase goods on our website, in the nearest store, or order delivery right to the door – from the website or a store using an electronic catalog, also receiving expert advice. I see that the same model is being developed by Comfy and Eldorado. We understand the great prospects of this market," he said.
According to Foxtrot, the number of visits of the online store in 2017 reached 6.5 million users during peak months.
Foxtrot. Household Appliances network has 162 supermarkets in 90 cities of Ukraine with a retail area of 153,000 square meters.