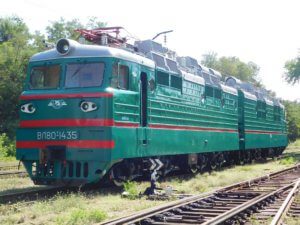 Ukrainian grain farmers cannot timely execute contracts for exports of products due to a shortage of locomotives at Ukrzaliznytsia, the Ukrainian Agribusiness Club has reported. "The main problem of PJSC Ukrzaliznytsia, which impedes the efficient transportation of grain, is a shortage of locomotives. Due to a lack of traction, wagons stand idle at stations and elevators, while the turnover of cars of Ukrzaliznytsia's Transport Logistics Center has increased from five to 11 days over the last two years, private to 13 days," the report says.
According to the association, delays in the transportation of grain crops lead to a breach of export contracts, while transportation rates are declining, and gross production is rising. According to the union, only 500 out of 2,500 Ukrzaliznytsia locomotives work, while the overhauls of many of them were carried out in the 1990s.
At the same time, the association noted an increase in the number of grain wagons in the country: about 11,500 cars are owned by Ukrzaliznytsia, about 10,000 are private.
According to the Ukrainian Agribusiness Club, it's not worth expecting a speedy improvement in the situation with rail transportation because of a lack of funds at Ukrzaliznytsia for the purchase of locomotives in the near future.
CONTRACTS, EXPORTS, GRAIN FARMERS, LOCOMOTIVES, UKRZALIZNYTSIA