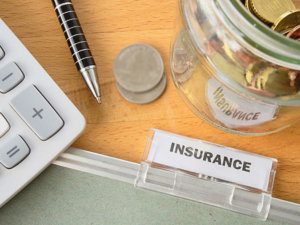 Ukrainian insurance companies in January-September 2018 collected net premiums in the amount of UAH 25.388 billion, which is 22.1% more than in the same period of 2017, according to the website of the National Commission for the State Regulation of the Financial Services Market.
According to the regulator, gross insurance premiums collected by insurers for this period amounted to UAH 34.875 billion (11.1% up).
The share of net insurance premiums in gross insurance premiums for 9M 2018 increased by 6.6 p.p. compared to the same indicator of 2017 and amounted to 72.8%.
In January-September this year insurers paid out UAH 8.467 billion in net insurance claim fees, which is 18.3% more than in the same period a year earlier. The payout ratio decreased from 34.4% from 33.3%.
According to the regulator, gross insurance payments increased by 18.7%, to UAH 8.755 billion, the level of gross payments rose to 25.1% from 23.5%.
According to the commission, outgoing reinsurance operations for 9M 2018 decreased by 11.6%, to UAH 11.718 billion, in particular due to the decrease in domestic reinsurance by 10.5%, to UAH 9.487 billion, by non-resident reinsurers by 16.2%, to UAH 2.232 billion.