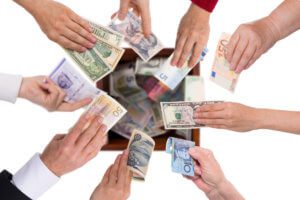 Ukrainian insurance companies in 2017 collected UAH 131.128 million of premiums through resident intermediaries, which is 48.4% more compared to 2016 (UAH 88.366 million). According to a report on the website of the National Commission for Regulation of Financial Services Markets, the number of contracts signed through resident intermediaries for the period increased by 12.5%, to 4,240.
According to the regulator, of the total amount of collected premiums, premiums on personal insurance amounted to UAH 115.02 million, property insurance to UAH 6.9 million, mandatory insurance to UAH 2.25 million, life insurance to UAH 1.33 million, and liability insurance to UAH 5.621 million.
The amount of remuneration for the provision of such intermediary services for 2017 increased 56.7%, to UAH 9.199 million.
According to the commission, insurance premiums received by non-resident insurers under insurance contracts for the specified period amounted to UAH 3.497 million, which is 19.3% less than in 2016. Remuneration on 32 signed contracts amounted to UAH 619,500. The regulator said that during the reporting period insurance claim fee payments under the above contracts were not made.