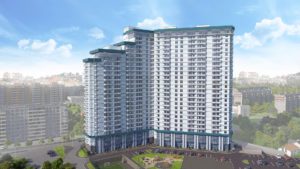 Kovalska Industrial Construction Group has invested UAH 80 million in the modernization of the production complex of PrJSC TNC Granit (Korosten district of Zhytomyr region), expects to increase the volume of crushed stone production in the quarry by 20%. "TNC Granit annually produces up to 1.4 million cubic meters of crushed stone. Updating the equipment will increase production by 20% … Kovalska allocated UAH 80 million of investments for the modernization of the quarry. The work lasted nine months. During this time the complex was updated by 30-40%," the company's press service said.
In particular, according to its data, 17 units of new equipment were put into operation as a result of the upgrade.
"From now on, our capacities allow us not only to provide the Kovalska group of companies with high quality raw materials, but also sell crushed stone to external partners," Serhiy Pylypenko, the director general of Kovalska, said.
Kovalska has been operating in the construction market of Ukraine since 1956. It is the leading manufacturer of construction materials, the developer and builder of the country. It combines two quarries and nine factories manufacturing construction materials.
In addition, the group includes Kovalska Real Estate, which is engaged in construction of residential objects in Kyiv.