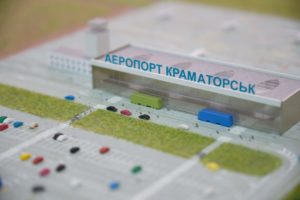 Kramatorsk airport could be repaired and put into operation, including civil aviation, within three years.
"On the instructions of President of Ukraine Petro Poroshenko I've inspected Kramatorsk airport. We need to repair and commission it like Mariupol [airport]," Infrastructure Minister Volodymyr Omelyan said on his Facebook page.
He noted that this year they should also overhaul the Mariupol-Zaporizhia highway within the region and complete the construction of a road to Bakhmut.
At the same time, the draft plan for the long-term development of Donetsk region for 2019-2021 says that the reconstruction and launch of the airport to work with civil aviation flights is planned for the next three years.
It is planned that Kramatorsk airport will be equipped with modern equipment, the terminals, the runway, the aprons will be reconstructed, and the airport square will be repaired.