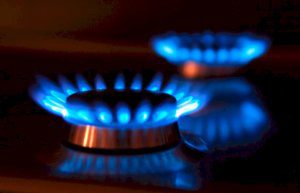 Ukrainian President Petro Poroshenko has said that the diversification of sources of gas supplies to Ukraine is a matter of national security. "Therefore, we are currently holding talks with Qatar's leadership on supplies of Qatari liquefied natural gas. I want to congratulate you and say that Qatar can become an exporter of gas to our country, Ukraine. The gas can be supplied through the already operating regasification terminal in Poland. Ukraine can really get Qatari gas," Poroshenko said in an interview with Qatari broadcaster Al Jazeera.
At the same time, according to the Ukrainian president, this is only the first step. "We agreed with our Qatari partners to invite our friends from Turkey to cooperation. We received their assurances of the possibility of implementing a project for the supply of Qatari natural gas directly through Turkey, and not only through Poland. We will be very happy to open our doors to Qatari companies so that they come to the Ukrainian energy market, it would be very important. I believe that the implementation of such a project would contribute to strengthening the energy security of my country," Poroshenko said.
He also said that Ukraine annually exports $8 billion worth of goods to the Arab states, so cooperation with them occupies an important place in Ukraine's economic strategy and foreign policy.
"Therefore, Ukraine seeks to acquire observer status in the Organization of Islamic Cooperation. We enjoy the full support of our friendly Arab countries in order to obtain observer status in this organization. We expect and hope that we will eventually get such membership," Poroshenko said.