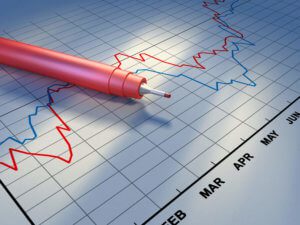 Regal Petroleum Plc with assets in Ukraine in 2017 saw a net profit of $2.29 million, while in 2016 its net loss was $1.26 million. According to a report by Regal posted on the website of the London Stock Exchange, its revenue in the past year increased by 36.6%, to $35.05 million.
Of this revenue, gas accounted for $24.94 million (a year earlier $16.53 million), condensate for $7.96 million ($5.7 million), and LPG for $2.16 million ($3.43 million).
Taking into account exchange rate differences, Regal's total profit for 2017 was $1.04 million against the cumulative loss of $7.26 million for 2016.
The company said its operating cash flow in 2017 compared to 2016 grew by 80%, to $18 million, and the average gas price rose from $213 per 1,000 cubic meters to $241 per 1,000 cubic meters, condensate from $51 per barrel to $67 per barrel, LPG from $43 per barrel to $56 per barrel.
Regal notes at the end of 2017 the average daily production of hydrocarbons stood at 2,800 barrels of oil equivalent per day (boepd), which is about 65% more than at the end of 2016.
At the same time, the company's capital investments last year fell to $4 million from $13.9 million a year earlier.