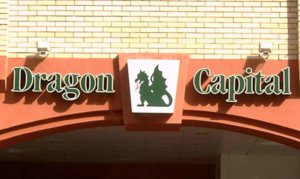 President of the European Business Association (EBA) Tomas Fiala, his group of companies Dragon Capital and its employees contributed a total of UAH 22.6 million for charity and sponsorship purposes in 2018 to support Ukrainian projects for economic and social development, while in 2017 over UAH 10 million was sent for these purposes.
According to a press release of Dragon Capital issued last week, the Centre for Economic Strategy, an independent policy think tank, analytical platform VoxUkraine and its VoxCheck project, the New Leaders National Project, Anti-Corruption Action Centre, Transparency International and other NGOs working to support economic reforms, improve the business climate and help fight corruption in Ukraine together received close to UAH 12 million compared with UAH 6.1 million a year ago.
More than UAH 4.9 million was raised to finance the development of children's hospital Ohmatdyt, help patients fighting cancer, buy a hemo-analyzer for the Western Ukrainian specialized children's medical center (Lviv), support orphanages, repair a kindergarten, and sponsor the IWCK Charity Bazaar.
Last year Dragon Capital said in the report that the group contributed some UAH 1 million to Army SOS and IWCK Charity Bazaar. The group said that this year Dragon started to cooperate with Veteran Hub, Ukraine's first open space for veterans of the war in eastern Ukraine and NGOs serving to protect their rights, as well as with other veteran associations in order to facilitate former soldiers' social adaptation, particularly through employment.
According to the press release, over UAH 5.1 million went this year (UAH 3 million a year ago) to finance the Ukrainian Emerging Leaders Program at Stanford University, the Prometheus educational platform, the GoGlobal program aimed at promoting studies of foreign languages in Ukraine, the Ukrainian Academy of Leadership, etc.
According to the press release, Dragon Capital also donated UAH 0.6 million to support a public organization, whose mission is to preserve and promote the cultural, historical and archaeological heritage of Ukraine; the Lviv Media Forum, etc.
Dragon Capital group of companies, founded in 2000, is one of the largest in the Ukrainian investment market. Fiala said that in the past three years jointly with partners from the EU and the United States the group invested almost $500 million to Ukraine.