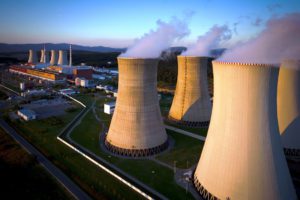 Energoatom has announced a tender for the supply of equipment and materials for the solar power plant Sonechko-1, which is to be built in the territory of Zaporizhia nuclear power plant (NPP).
According to the ProZorro system, the corresponding auction is scheduled for June 24. The expected cost of work is UAH 270.52 million.
Energoatom proposes to supply 48,900 single-crystal or polycrystalline Risen photovoltaic modules with a capacity of 310–320 W, some 360 network inverters, 13 complete substations of 0.4/6 kV and one substation of 35/6kV, as well as 119,300 meters of copper cable.
Energoatom announced the intention to build a solar plant with a capacity of about 15 MW at Zaporizhia NPP in 2017. Since then, there have been preparatory work: design, geodetic studies. It was assumed that the solar station will be located on 37 hectares, in the territory of hydraulic structures between the cooling pond and the Kaniv water reservoir.
BUILD, ENERGOATOM, NUCLEAR POWER, PLANT, SOLAR PLANT, TENDER