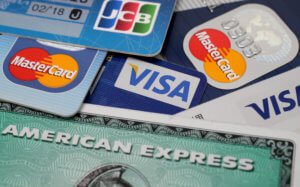 Japan Credit Bureau (JCB), the largest payment system in Japan and one of the five largest payment systems in the world, is interested in entering the Ukrainian market, the National Bank of Ukraine (NBU) said on Facebook.
The relevant intentions were expressed by JCB General Manager Takashi Suetsugu at a meeting with the leadership of the National Bank.
"Mr. Suetsugu announced JCB's interest in entering the Ukrainian market and the intention to submit a corresponding package of documents to the regulator in the near future. For his part, Yakiv Smolii welcomed JCB's intention to work in Ukraine, noting that the National Bank stands for a competitive environment in the payment market and uniform rules of regulation for all participants," the report says.
According to JCB, as of the end of 2017 some 117 million customers were holders of its cards. The total annual transaction volume of the system was $281 billion. To date, JCB payment cards are serviced in 190 countries of the world. Payment cards are issued in 23 countries.
In total, there were 43 payment systems in Ukraine as of October 1, 2018, including the NBU Electronic Payment System, 29 systems for servicing transfers within the country, and 13 systems for cross-border remittance.