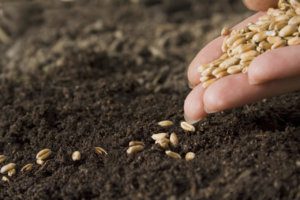 Ukraine as of April 25 had sowed 2.1 million hectares (86% of the forecast) with early grain and leguminous crops.
According to a report on the website of the Ministry of Agrarian Policy and Food, 1.4 million hectares was sown with spring barley (86% of the plan), 157,000 hectares with oats (77%), 144,000 hectares with wheat (82%), and 386,000 ha with peas (91%).
In addition, corn was sown on one million hectares (22%), sugar beets on 239,000 hectares (79%), sunflower on 1.9 million hectares (34%), and soybeans on 172,000 hectares (9%).
Winter crops for grain were fertilized in 14 regions of Ukraine on an area of about 7.2 million hectares (99%).
As reported, with reference to the ministry, the area under early spring grains in 2018 will amount to 2.38 million hectares.