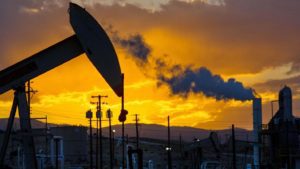 The interdepartmental commission organizing and implementing the product sharing agreements (PSA) has received a bid from Poland's Unimot seeking to participate in a tender to develop the Ivanivske field (Kharkiv region) under PSA, Executive Director of the Association of Gas Producers Roman Opimakh has said on his Facebook page.
"Today [on June 6], the 14th company was registered, which submitted an application for participation in the tender for entering into a PSA for the Ivanivske field. It became the third candidate for this lot, which gives the right to explore and produce fossil fuel in Kharkiv region. This is the Polish concern Unimot selling automotive fuels and such commodities as gas and electricity," he wrote.
Opimakh said that the procedure of the tender allows the acceptance of applications for participation sent by mail subject to the availability of a mail stamp confirming the sending of the main meeting the deadline – May 28.
He also said that at present, the company has no experience in exploration and production, however, Opimakh said that joint development with some specialized company is not ruled out.
Unimot S.A is an energy company which activities include the import and sale of petroleum products, liquefied natural gas and electricity.
Previously, the company has repeatedly reported about entering the Ukrainian fuel market with the AVIA network of gas stations.