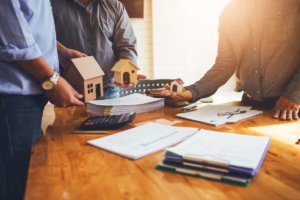 The market cost of some commercial property could double in next two or three years, Managing Director of Colliers International in Ukraine Oleksandr Nosachenko has said. "The current value of assets is very cheap. Market players in the next two to three years expect an increase in the market value of commercial real estate. If nothing dramatic happens to our country and economy, in particular, in three years, in some cases we can get the cost twice as high as the one paid by buyers," he said at a press conference at Interfax-Ukraine.
According to the expert, given the relatively low prices for assets, now it is a good time to purchase high-quality real estate: some investors are in a hurry to close deals. Nosachenko said that in the medium and long term, the share of foreign investors in the Ukrainian market will increase. At the same time, international investors mostly look at the finished facilities, which value is below the market value, with a good location, with a stable cash flow, and quality tenants with long-term contracts.
"This is a good time to purchase the best facilities. This year very high quality facilities were sold. There will be no appearance of many good facilities, the market is very limited. I do not see the tendency for banks to get rid of high-quality collateral property. Today it is not so easy to find a good and problem-free facility, which tends to increase its value," the expert said.
According to Colliers International, among the main facilities sold in 2018 is Horizon Park BC (GLA is 69,000 square meters in Kyiv), Sky Park SEC (GLA is 30,000 square meters in Vinnytsia), warehouse complexes located at 8 and 68, Obyizna Street (Brovary, Kyiv region), an office building located at 98, Velyka Vasylkivska Street (GLA is 9,000 square meters in Kyiv), an office building located at 29, Kovpaka Street (GLA is 6,300 square meters in Kyiv), an office building located at 100, Velyka Vasylkivska Street (part of the Toronto business center, GLA is 5,500 square meters in Kyiv).
The company also said the process of selling one of the largest and best retail properties – the Ocean Plaza shopping and entertainment center (GLA is 72,200 square meters) – is one of the events significant for the investment market.
Dragon Capital Group remains the largest real estate investor in the Ukrainian market.