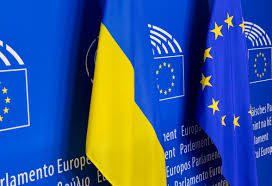 The delegation of the National Democratic Institute (U.S.) and deputies of the European Parliament have prepared 51 recommendations to get ready for the 2019 elections in Ukraine, in particular, they recommended Facebook opening an office in Kyiv, regional director of programs of the Eurasian region at the National Democratic Institute Laura Jewett has said.
Facebook should open an office in Ukraine and, together with other digital platforms, unite to fight disinformation … If we are talking about fighting Kremlin interference to ensure stability in the country, then social networks and digital platforms should help Ukraine in these aspirations. All candidates must have equal access to the media. You also need to combat with the negative impact of misinformation. It is necessary to make efforts to combat manifestations of political corruption, including falsification, and to monitor the financing of parties, she said at a press conference in Kyiv on Saturday.
According to Jewett, it is also necessary to adhere to the equal gender representation of women and men.
Candidates' campaigns should rest on constructive proposals, be aimed at unification, and the media should note that this is political advertising, not information, she explained.
In turn, MEP Dariusz Rosati noted the intensification of misinformation in Ukraine.
Our recommendations are aimed at encouraging the Ukrainian authorities to adopt key reforms in the electoral legislation and beyond, which will help ensure that the elections are fair and transparent, he explained.
MEP Rebecca Harms clarified that the need to introduce a proportional electoral system instead of a mixed one had been discussed at a meeting with Ukrainian Parliament Speaker Andriy Parubiy.
After the meeting with the CEC (Central Electoral Commission) we recommended the parliament include internally displaced persons and labor migrants in the electoral process, she added.
In addition, the delegation recommended that resources be provided to the CEC for updating technical tools to combat cyber attacks.