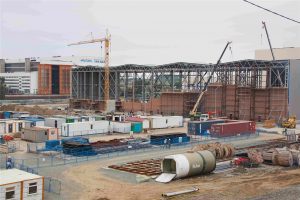 Four companies filed documents to participate in the tender for the construction of a waste recycling complex in Lviv, Mayor of the city Andriy Sadovy has written on his Facebook page. "Lviv-based municipal enterprise Zelene Misto Green City received technical proposals from four participants (due to pandemic the European Bank for Reconstruction and Development approved that this may be online)," the mayor of Lviv said.
According to him, the documents were submitted by the following companies: Eggersmann Anlagenbau GmbH (Germany), Control Process S.A. (Poland), consortium of two companies WTT (Netherlands) and Axis (Lithuania), consortium of two companies MUT (Austria) and Dogusan (Turkey).
"Each of these companies has implemented at least four similar projects. Such experience is a guarantee of quality for us. The plant must be environmentally safe, this is the main criterion when choosing a contractor," Sadovy said.
According to the mayor of Lviv, preparatory work is currently underway on the site allocated for the construction of the plant.
According to the City Council, the design capacity of the plant should be 240,000 tonnes of waste per year when working on a double-shift basis.
AUSTRIA, COMPANIES, GERMANY, NETHERLANDS, PLANT CONSTRUCTION, POLAND, RECYCLING, TURKEY