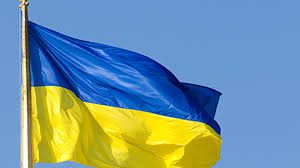 Ukraine may benefit from the restructuring of supply chains that will follow the crisis, said regional economist at the European Bank for Reconstruction and Development (EBRD) and former head of the Central Bank of Macedonia Dimitar Bogov.
"Ukraine, with its geographical proximity to Western Europe and the size that can have economies of scale, has every opportunity to capitalize on such a post-crisis development. This crisis will also provide additional impetus to the information and communication technology, e-commerce and delivery services industries while challenging the business models of retail, real estate services and the sharing economy," Bogov in an interview with Interfax-Ukraine.
In his opinion, this is one of the economic opportunities that will arise in response to the Covid-19 crisis in the long run.
"The crisis can lead to a more thorough study of supply chains with an emphasis on sustainability and diversification. In many sectors, one economy, often China, is now the dominant global supplier," he said.
In some of these sectors, the economies of the EBRD regions already have comparative advantages and large export volumes, which could lead to further expansion of their exports, he added.