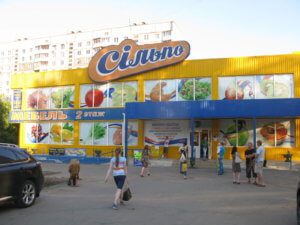 Fozzy-Food (Vyshneve, Kyiv region), part of the Fozzy Group (Kyiv) and earlier developing the Silpo supermarket chain, saw UAH 138.6 million of net profit in 2017, while in 2016 the company saw UAH 436.3 million of net loss.
According to a company report in the information disclosure system of the National Commission for Securities and the Stock Market, net revenue last year plunged by 98.6%, to UAH 492.3 million (the same as net revenue for January-September 2017).
Gross profit in 2017 plunged by 814%, to UAH 8.3 million (the same as gross profit for January-September 2017). Operation loss fell by 68.8%, to UAH 63 million.
Uncovered loss fell by 3%, to UAH 2.55 billion, and current liabilities – by 84,9%, to UAH 1.5 billion, while noncurrent liabilities – by 98.5%, to UAH 34.4 million.
Fozzi-Food LLC, a structural unit of the Fozzy Group, was registered in December 2002. Previously, it was engaged in the development of the Silpo supermarket chain in Ukraine.
As reported, Silpo-Food LLC (Kyiv) is developing the Silpo network now.