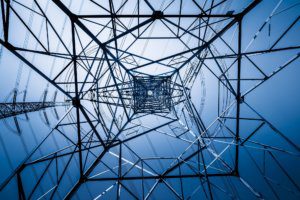 The National Commission for the State Regulation of Energy, Housing and Utilities Services (NCER) has removed UAH 215.172 million from the tariff of national energy company Ukrenergo saved on procurement in 2017, which would entail the worsening of financial indicators of the state-run enterprise and its payments to the national budget. The press service of Ukrenergo reported that the commission at a meeting on Tuesday cut the company's tariff for transmission for December 2018 to 3.45 kopecks per kilowatt.
The company said that only on September 4, 2018 the company was permitted to use UAH 215.17 million saved on procurement and obliged to provide a package of documents amending the investment program before October 1.
On September 21, Ukrenergo provided the commission with all the required information, including the approval of regional administrations and the Ministry of Energy and Coal during public hearings. At the same time, on October 24, it became known that the approvals provided by the company did not suit the commission, which demanded a separate letter of approval of changes from the relevant ministry.
As a result, the commission has withdrawn UAH 215.172 million from the tariff of Ukrenergo. The money at that time was already invested in projects for the construction and modernization of the energy infrastructure.
According to Ukrenergo CEO Vsevolod Kovalchuk, the withdrawal of this amount from the investment program is an unreasonable decision, as a result of which the financial indicators of the enterprise and its contributions to the national budget will decrease.
"In fact, this is a redistribution of funds between the energy market players. These funds should have been channeled to additional financing of transitional strategic facilities that are important for the entire industry. We are concerned that this decision will not lead to a decrease in wholesale electricity prices and will not affect the payments of end consumers, but it will negatively affect the indicators of gross income and profit of the company, its payments to the national budget," Kovalchuhk said.
According to Ukrenergo, the total amount of the investment program of Ukrenergo for 2018 is UAH 2.61 billion. In the nine months ending September 2018, its actual implementation amounted to 94.2%. At the same time, funding continues for projects launched or pending in 2017.