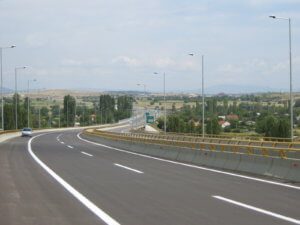 Onur Construction International has won a tender held by the Automobile Road Service in Dnipropetrovsk region to build a section of H-31 Dnipro-Reshetylivka road from the settlement of Loboikivka to the border of Dnipropetrovsk region with a price offer of UAH 427.9 million. According to the ProZorro e-procurement system, the expected cost of the project was UAH 436.5 million.
Along with Onur, Rostdorbud LLC was a bidder in the tender with the price offer of UAH 428 million, and two more companies were not allowed to participate in the tender.
The tender was announced in October 2017, although changes were made to the tender documents several times. The project is to be completed by late 2019.
According to the public register, Onur Construction International LLC is belonged to Onur and Ihsan Cetinceviz.