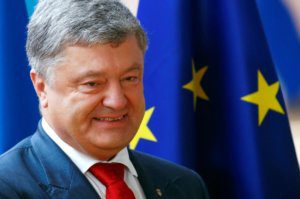 President Petro Poroshenko of Ukraine has signed the law on ratification of a memorandum of mutual understanding between Ukraine and the European Union on the allocation to Ukraine of macrofinancial assistance from the European Union to the tune of EUR 1 billion, the presidential website said. By implementing the memorandum, Ukraine will be able to receive additional funding from the EU to the tune of EUR 1 billion to be used for purposes stated in the national budget.
In order to receive each of the two tranches of the EU's financial assistance to the tune of EUR 500 million each, Ukraine must meet certain conditions that have been agreed upon by the parties in such areas as tax and customs policy, fighting corrupting, small-scale privatization, management of state-run enterprises, corporate management in state-owned banks and banking supervision, and further reforms in power industry, health care, and social care.
As was earlier reported, the Verkhovna Rada ratified the memorandum on November 8, 2018.
The agreements were signed in Kyiv on September 14, 2018, following President Poroshenko's earlier agreements with leaders of EU institutions as a result of the East Partnership Summit that took place in Brussels on November 23, 2017, and the 20th Ukraine-the EU summit that was held in Kyiv on July 9, 2018.
LAW, MACROFINANCIAL ASSISTANCE, MEMORANDUM, POROSHENKO, RATIFICATION, UKRAINE-EU