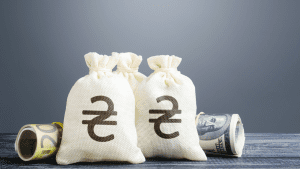 Mobalytics, a startup with Ukrainian roots, has announced the closure of the series A funding round in the amount of $11.25 million, investments will be used for the creation of a personal assistant for gamers.
Mobalytics told Interfax-Ukraine that the round was headed by the venture funds Almaz Capital and Cabra VC. Other investors who participated in the round include HP Tech Ventures, General Catalyst, GGV Capital, RRE Ventures, Axiomatic, and T1 Esports.
"Being among the first investors, Almaz Capital supported Mobalytics at every stage of the startup's growth from the launch of the first game to the emergence of several game genres on the platform. The team did this masterly, creating all the conditions for scaling their product," Danylo Stoliarov, a partner of Almaz Capital, said.
The startup plans to use the attracted investments to further develop the product, improving analytics and a personalized approach to each user. In addition, Mobalytics intends to increase the number of supported games on the platform and expand its technical and product teams over the next six months.
The Mobalytics team has been building and testing the GPI (Gamer Performance Index) for four years.
Mobalytics is an analytics platform and personal gaming assistant designed to help video game fans hone their skills. In 2016, the startup won the TechCrunch Disrupt Battlegrounds.
One of the largest parts of the startup team is located in Ukraine, the head office is located in Los Angeles (the United States), two of the three project founders are also Ukrainians.