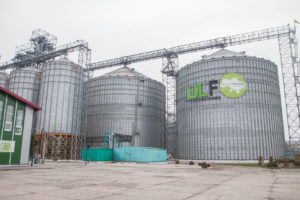 Ukrlandfarming, one of the largest Ukrainian agricultural holdings, in the framework of its vertical integration strategy retains the plan for the construction of a port for grain exports and seeks investors for this project, evaluating its value at $200 million to $800 million. "The project, which costs from $200 million to $800 million, is currently suspended, but we are actively looking for partners to join us and provide capital," Oleh Bakhmatiuk, the owner of Ukrlandfarming, said in an interview with Die Welt.
In his opinion, the port should become the "pearl" of the company. "We hope that after the elections a window of opportunity will open and we will take a step towards investors in Europe, Asia, America, and the Middle East," he added.
He said that after losing almost 50% of production capacity in Crimea and Donbas, Ukrlandfarming managed to significantly restore the lost production and reduce dependence on the domestic market, increasing the share of exports to 55%.
"Our strategy is to sell 70% for exports and 30% in the domestic markets, thereby reducing our dependence on sovereign risk," the owner of the company said.
He clarified that currently Ukrlandfarming exports goods to about 40 countries and is considering access to the markets of Singapore and Indonesia.